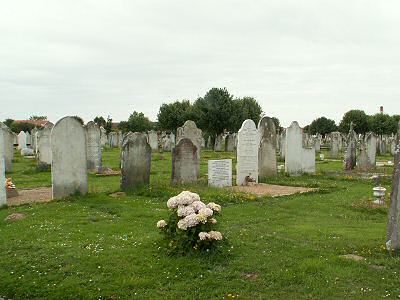 Mont l'Abbe New Cemetery, Jersey
Notice of Death appears in Jersey Evening Post of Friday 1 November 1918
NEWS ITEM in Jersey Evening Post of Saturday 16 September 1916
More Casualties in the Royal Irish Rifles. The list of casualties in the Jersey Contingent which we have published during the last few days and from names which still continue to come through show that the gallant Jerseys were in the thick of the fighting n the Great Push. Company Sergeant Major T J D Whittle of the Royal Irish Rifles is reported wounded. This NCO is another of the Jerseys who has been mentioned for bravery and has received a Parchment signed by the Divisional Commander.
NEWS ITEM in Jersey Evening Post of Thursday 31 October 1918
Death of ex-Sergeant Whittle. One of the original members of the Jersey contingent passed away last evening about 6 o'clock in the person of ex-Sergeant T J D Whittle of Pomona Road. Discharged from the Army some time ago as a result of severe wounds received in action, the deceased had since been employed as a clerk at the Jersey Weighbridge, where his unfailing courtesy made him popular with all. He was a former member of the St Marks Company Boys Brigade and was a prominent and highly esteemed member of the Jersey Musical Union. To the widow and her two children we offer our sincere condolences.