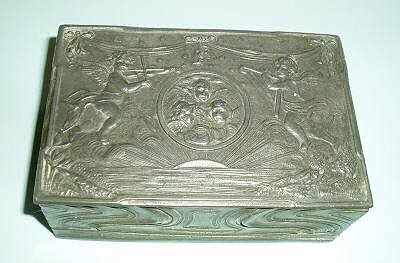 Ada Le Poidevin probably brought this small pewter box back from France after the war. She certainly kept her medals, ribbons and other mementos in it, and the design is in the French style.
It was lined with green velvet and the raised base inside was shaped as if for a medal. However the interior structure has now collapsed.
Picture by kind permission of Liz Walton (niece).