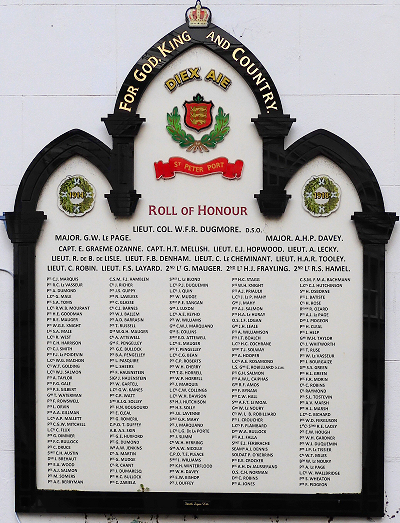 St Peter Port Parish War Shrine Replacement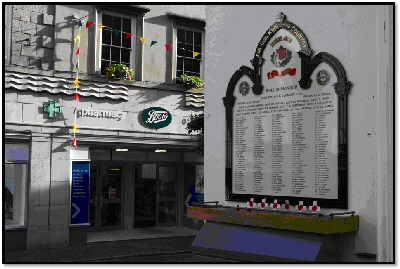 The original memorial eventually fell apart as it was of a wooden construction.
St Peter Port Douzenier Keith Pike led the move to have the memorial replaced and he saw his dream realised on the 7th November, 2014 when a copy of the shrine created in modern materials was unveiled at the original site which is now owned by a French bank.
Like the earlier versions it was funded by public subscription. It was unveiled in a ceremony as similar as possible to the original with the current Lieutenant-Governor, Air Marshal Sir Peter Walker, performing the unveiling ceremony and a contingent from the Guernsey Military History Company forming the Guard of Honour.
A solitary trumpeter played the Last Post and the shrine was blessed by the Reverend Jonathan Le Tocq, Guernsey's Chief Minister.
The detailed story of the original and replacement War Shrines