Plans have been announced to erect two memorials to the Royal Guernsey Light Infantry. More....
Group members will be in attandance and a wreath, on behalf of the Group, will be laid.
The first was unveiled on 4th June 2017 in The Town Church, St Peter Port, Guernsey and the second on 30th November 2017 at Les Rues Vertes, Masnieres, near Cambrai.

The CWGC have placed new headstones for two recently commemorated men with Guernsey connections in April: AB John Helman at St Andrew's Churchyard and Corporal Alfred William Hannis at Candie Cemetery.
Battle Commemorations
To Commemorate the Battle of Jutland, we have a dedicated Roll of Honour and Service available here. Group members attended ceremonies in Orkney (Jutland) and Thiepval (Somme) in May & July 2016 and at Tyne Cot in July 2017. Wreaths were laid at Scapa Flow on 31st May and Thiepval and Guillemont on 1st July 2016 and Tyne Cot on 31st July 2017
Liz Walton, at Tyne Cot, laying a cross
on behalf of the Group

The Jersey Contingent Memorial at Guillemont
Most of the remaining British, and some French, graves on the Western Front have now been visited and photographed following visits in June & October 2014 & May & June 2015. There were further visits in June/July last year and July/August this year.
_____
As yet unidentified - 635 Sgt Chester Cecil Church, 30th Bn, AIF
_____
Welcome to the Channel Islands Great War Study Group website
The main aim of the group is to improve understanding and knowledge of the impact of the Great War on the Channel Islands and their people
If you have any queries, would like to join the group or contribute information, please contact us.
Family information in all Rolls is being expanded as families contact us.
This work continues.
| | |
| --- | --- |
| Guernsey Roll of Honour | |
| Guernsey Roll of Service | |
| Jersey Roll of Honour | |
| Jersey Roll of Service | |
50 men on the Guernsey Roll of Honour and 37 on the Jersey Roll of Honour lost their lives in November 1917
_____
- Royal Guernsey Light Infantry Roll of Honour
_____
The Salvation Army in The Great War - Featuring the work of Ada Le Poidevin
Video
Group Journal numbers 1-63 can be downloaded from here
_____
Books from Group members - More details
Search the Site
Monday 20th November 2017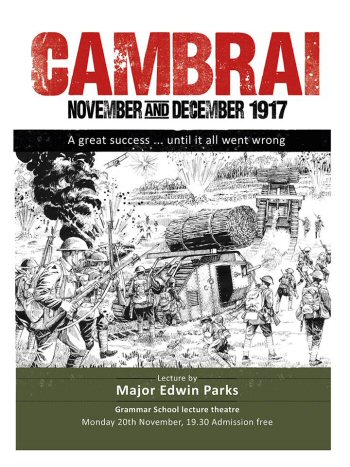 _____

World War One at Home
BBC Guernsey - Places in Guernsey that tell a story of World War One
BBC Radio Jersey - Places in Jersey that tell a story of World War One
"Never Such Innocence" - Commemorating the Men & Women of the Great War
_____
_____
7th Battalion, Royal Irish Rifles, can you identify these Jerseymen?
Alderneymen in 1917, can you identify any of them?